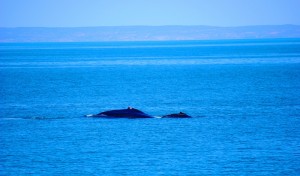 Each year new lives are born and created in our country. In the case of our well known migrating species the humpback, many come back and also, eventually, some never return. So too it is with our people. This country is where the whales are born and also where there spirits are caught by their parents. This is the way of all life in this country. As whales migrate to and from of our country each year, fulfilling the cycle of life, my peoples have their own journey across our country and sea.
This year we need to mark that two of our founding members and patrons – Paddy Nyawarra and Roy Wigan – have left us in this time. Anyone who knew these two men would need no introduction on what significant men and leaders of Aboriginal people, they were. They were men of high degree and stature in their own tribes, including representing their peoples in long negotiations with government over native title and other issues. They were active practitioners of traditional law and culture, and senior proponents of Aboriginal cultural heritage and maintenance in the Kimberley
They were also closely associated with Arraluli clan and country, the apex place where the mundumbun, or humpback whales, come to breed and swim eachyear. Both were senior authorities and repositories of oral stories and observations of the whales as they exist in the dreamtime, and in this time, observing over many years in the first half of the 20th century, humpbacks migrating to our waters, swimming among the islands, giving birth. Both spent time in country with the ancestors, living among this 'newly discovered' world of exceptional marine and terrestrial biodiversity. In Roy's case, as a Bardi man, he saw whales over many years passing through his tribe's country as they move north into Arraluli country, sometimes having their babies on the way in the bays north of Broome. He also observed them in Arraluli country as a young boy growing up with Isobel's mothers and fathers.
Both supported the Arraluli Whale Sanctuary Project from day one.
"Married to my mum's sister, Paddy was the custodian of the song for the heart of Lulim country whales, Lungawurro, the epicentre of the Kimberley whales' migration to and from country, from birth to parenthood, which Arraluli hold now in this time."
"Although both of different tribes, they knew the significance of my country and spent time with the senior men and women in this country, my ancestors, before our peoples were moved, swimming, navigating small boats, doing Aboriginal law and culture business. I cannot speak too highly of them honoring    my family and my country who they were part of in not only tribal relationship but as part of my family through marriage and family culture."
These men also had very direct memories and observations of the whales in the country that in moments they shared to support our project in raising awareness of the value of our places, and as a place for whales to breed and give birth in the way they have since they started in creation.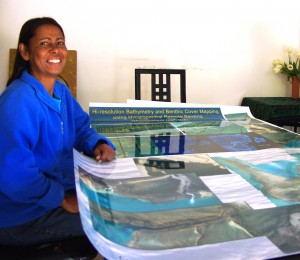 Followers of the Arraluli project will remember when Isobel went out with the film crew from Channel 7 Sunday Night at the time the whale breeding area had been 'discovered', and Roy sung on national TV a song about the mother and baby whale learning the first steps of life. What many would not know is that Roy had stepped in for Paddy at the last minute on that trip.
We will miss both of them but their influence will also be with us keeping us strong and on track for a long time.
Lulim and its areas is a very significant country respected by all the Worrora tribe and all the surrounding tribes of the Wandjina and also the other tribes of the Kimberley.  
We are also moving closer to our plans for managing country in the way that we want – that respects and allows to be supported by our culture and ways, as the traditional owners, the ways that old people like Paddy and Roy educated so many people, in their tribal ways, and to 'armaras' – or non-tribe people, strangers.
There is more interest in the land and sea country than ever before.
Because we have such big tides in our country, we are busy talking about how our rights can be incorporated with the government to allow navigation of the marine park. We have still a long way to go but are aiming to make sure there is clear rules for the tourism and research and recreational industries to navigate through country and to be able to hook up with us and our neighboring countryman for on ground access.
Having our own people directing on country is best for everyone. It makes sure that no damage is done and people get the strongest and real experience of not just contacting our country, but our culture that governs that country, and that is alive today.
Paddy and Roy both supported this. It is the way that the Old People want us people in this time to manage our country and keep some values of our old peoples' ways alive, to benefit us, and the country, and its life, which we are connected to by our ancestors and our creators.
We look forward to more exciting news this year as we continue to support the humpbacks and other life that lives in our country and need our support.