Like the rest of the world, we have been living through the challenges of the pandemic but we can assure our followers that the humpback whales of the Arraluli sanctuary have not stopped visiting us.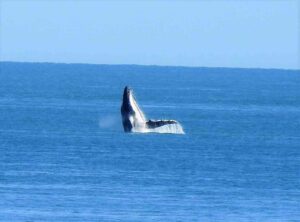 The pandemic and other challenges we have faced have reduced the time spent observing the mundumbun (humpbacks in Worrora Aboriginal language) in country since we last updated you.
However, we have been keeping an eye on the migration as it reaches its apex in our country and keeping in touch with some of our contacts who also spend time in country, and population numbers and behaviours appear steady and consistent.
Some anomalies in inshore spotting and behaviours have been recorded but due to the limited statistics and observation patterns, we cannot read too much into this – except that these are amazing and sophisticated creatures who conduct business as individuals and a society when in the Arraluli waters.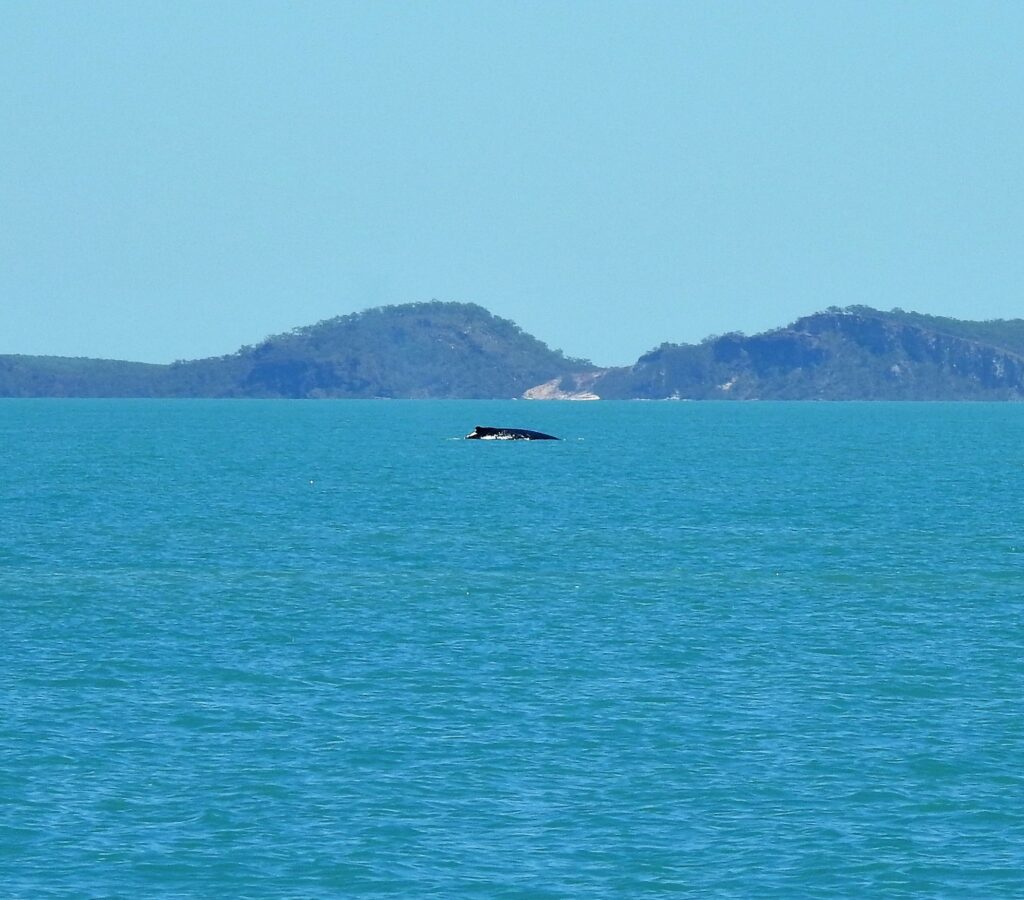 We are waiting for the 2022 migration to start and promise to keep you up to date more regularly with what is happening in country.
Meanwhile here's a couple of pics from the 2022 year where we continued to have some engaging experiences with this charismatic mega-fauna and the other amazing members of the extended family!
Check out some of our other important mammals
Miniwarra (flying foxes) minjarl (eat) our local bush tucker fruit and nuts.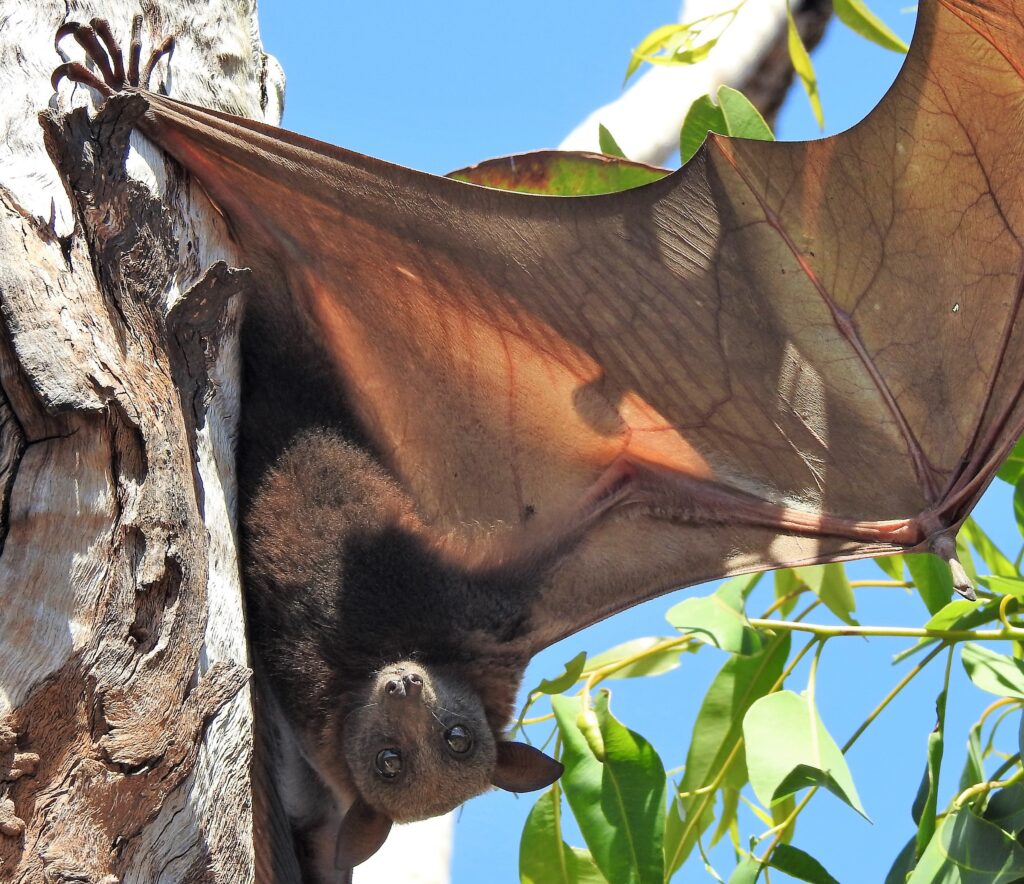 They are also important pollinators and scientists have shown they fly long distances and are very important to the ecosystem, and with Arraluli country being famous for its beautiful wildflowers, and our eucalypt flowers a major food source, and eucalypt trees used for roosting, this just makes one more reason why we need to keep the land and waters of Isobel's clan country as a refuge wilderness reserve.
\These large 'fruit bats' are undergoing population pressures in Australia so places like the Kimberley with its high wilderness values, is important to their survival as populations doing so well in other States.
What a whack-job!
From time to time we keep you up to date with the bad behaviours that contradict our values in country.
Imagine our shock when we turned on the television and saw this whack-job walking butt naked into one of Isobel's most sacred family places!
Isobel had not given permission for this 'naked survivor' Ed Stafford to camp in her areas and would not have given it, as it is offensive to her culturally. Where he stayed is also a place that people don't camp now or in the past in the way he did, which also makes this ingenuine viewing.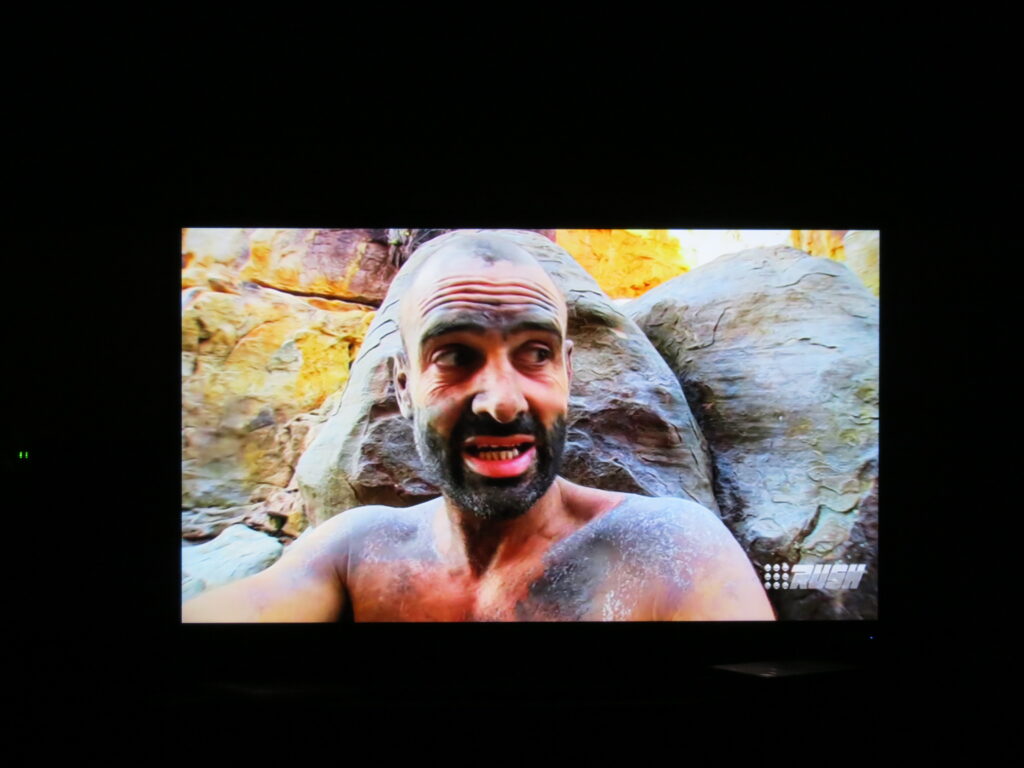 He also built a 'shelter' presumably from wrong cultural information he had received, and the building of this 'shelter' was again another offence, as it continues the mis-information that is being put out there about how Isobel's mob lived! Of course, he probably thinks that it is OK as he appears from the show to have got permission, and a paint job (!) from some of Isobel's tribe members whose traditional area it is not, which is sadly something we also have to face in our efforts to manage country. "You can always tell it's not their country when they let things like this happen," Isobel says. "No one from my proper mob would approve this. My old people would be really upset to see this. This is wumbirli (mocking) my people."
My mother was born in this very location Ed filmed and has been recorded by serious academics and filmmakers when she was alive as the last custodian. We have saying for all of this 'djian gardi' which means 'got no shame.' It is when people break law or rules or good taste in a brazen way. Of course, when we contact them, these people always say 'stiff cheese'.
No matter how much of this shameful media we face, we promise we are not going to stop protecting the country, the culture, the spiritual energy, and the amazing wildlife whose home this is. The world is full of enough profane behaviours without bringing it to our spirit country and wilderness. Sorry Ed if some of Isobel's countrymen gave you the 'bum steer'.